The world-famous Fat Flush weight loss plan & detox is back and better than ever!
Ann Louise Gittleman, PhD, CNS once again challenges conventional dietary wisdom to rewrite the rules of nutrition beyond Paleo, Paleo Plus and Keto. The New Fat Flush Plan delves deeper into the latest research-based causes of weight loss resistance. You'll find targeted regimens to correct sneaky saboteurs that are frequently overlooked like missing magnesium, fattening chemicals, a messy microbiome, hidden hitchhikers and a sluggish or non-existent gallbladder.
The Bestselling Fat Flush Book Series
What's NEW Inside in The New Fat Flush Plan?
NEW Three-Day Tune-Up for quicker results
NEW hidden weight gain factors
NEW meals, menus and shopping lists
NEW Paleo, Ketogenic and Vegan-friendly recipes
NEW tips for managing insulin, hormone, and stress levels
NEW revelations linking gallbladder and liver to thyroid health
NEW slimming smart fats and sweeteners
NEW Fat Flush bone broth recipe for cooking, snacks, and sides
NEW gluten-free tips
"Fat Flush revolutionized the detox and dieting concept and we are all standing on the shoulders of the Fat Flush Phenomenon."
Director, Cleveland Clinic Center for Functional Medicine; Chairman, The Institute for Functional Medicine; Founder and Director, The UltraWellness Center
Weight Loss Tips & Tricks
Preparation is everything! Especially when you've decided to venture a lifestyle ...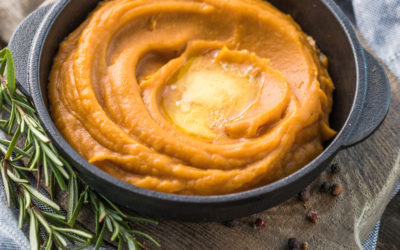 Tracy's Radical Sweet Potato Casserole Save Print Ingredients 5 pounds swe...
The Healthiest Turkey Gravy Save Print Instructions Simply cut up mirepoix veget...
Cranberry Chutney Save Print Ingredients ¼ cup finely diced shallots 1 tablespo...
Wild Rice and Roasted Cauliflower Stuffing Save Print Ingredients 1 cup wild ric...
String Bean Almondine Save Print Serves: 6 Servings Ingredients 1 pound fresh or...
Delightful Pumpkin Pie Save Print Recipe type: Dessert Serves: 8 servings Ingred...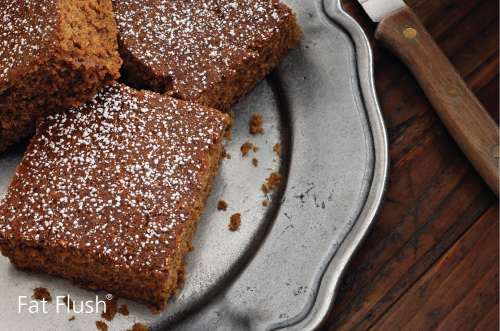 Holiday Gingerbread Save Print Recipe type: Dessert Ingredients ½ cup org...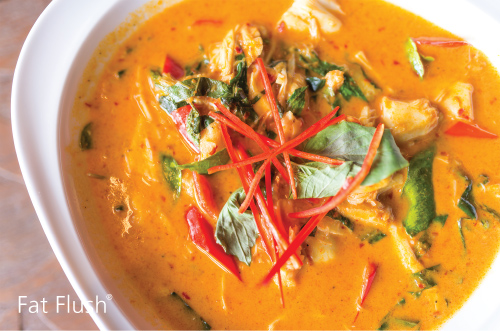 Thai Curry Soup Save Print Recipe type: Soup Serves: 3 servings Ingredients 1 on...
5.0 from 1 reviews Chicken & Bok Choy Soup Save Print Recipe type: Soup Serv...
Acorn Squash Smoothie Save Print Recipe type: Smoothie Serves: 1 serving Ingredi...
Fat Flush Pumpkin Soup Save Print Cook time 35 mins Total time 35 mins Re...
Sweet Potato Colcannon Save Print Recipe type: side dish Ingredients 1 pound cab...